Before you follow this guide, you need to complete 2 steps:
1) Upload your game into Google Play
Here is a helpful video tutorial
2) Add your game into Facebook Developer Console
Tutorial: https://quickappninja.zendesk.com/hc/en-us/articles/115001593592
Please move forward ONLY when you finish above steps. 

Login into your developers.facebook.com account and select your game from the list. 
ADD PRODUCT => AUDIENCE NETWORK
APPS => ADD APP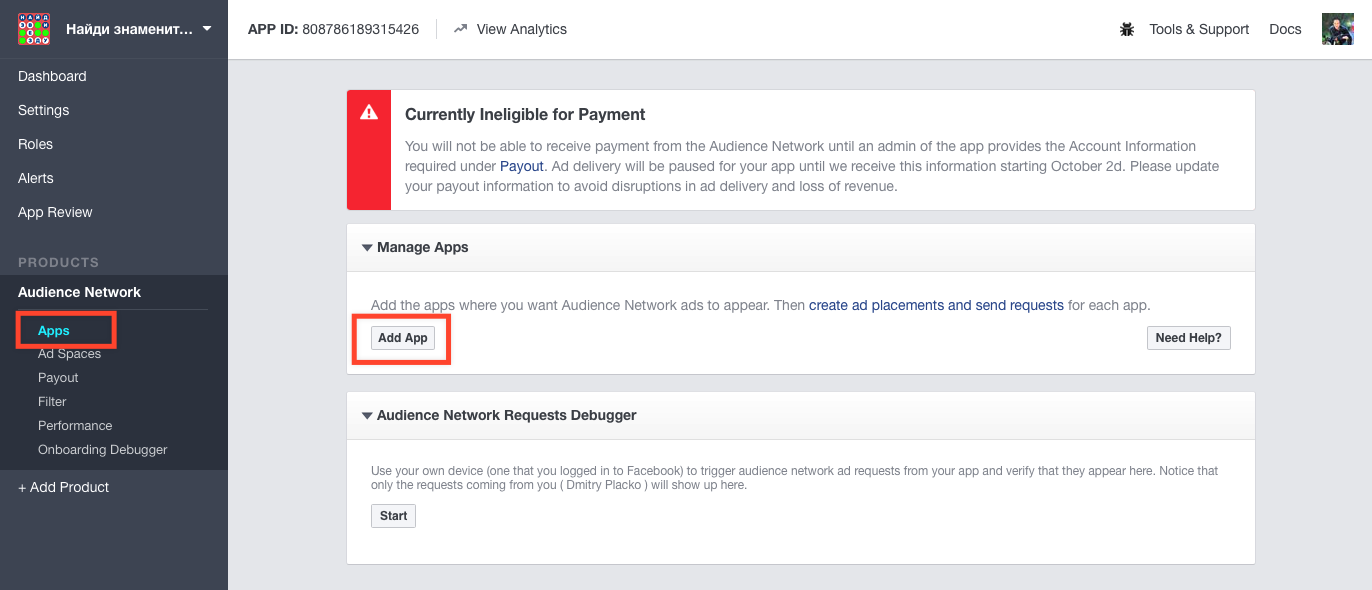 Submit your game's Google Play link. 
Here is example - https://play.google.com/store/apps/details?id=com.wordgame.naidizvezdu 
Press SUBMIT
AD SPACES => GET STARTED
Press CREATE AD SPACE
NAME = banner
Platform = Android
Describe = Banner ads will be displayed in the game play.
Press CREATE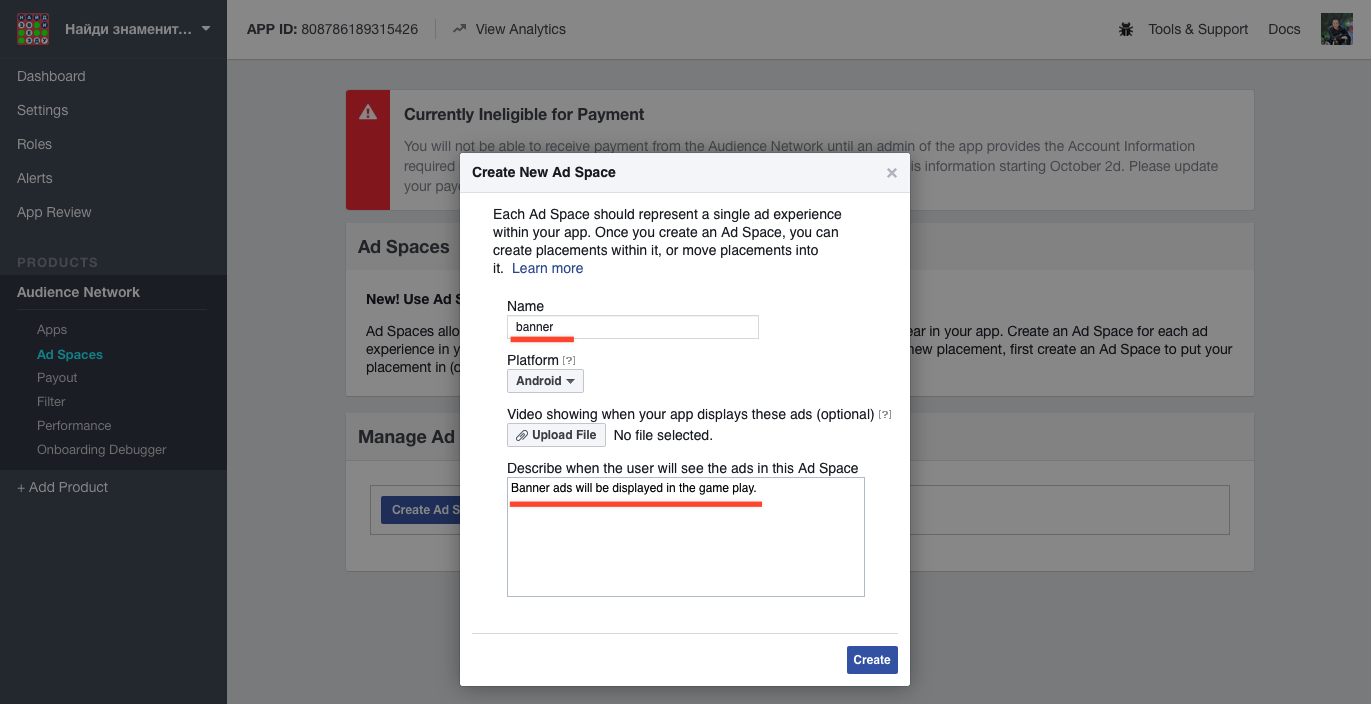 Press CREATE PLACEMENT
Name = banner
Steps to trigger ad = Launch game & press PLAY button. Banners will be shown in the bottom. 
Display format = Banner
Refresh interval = 60 seconds
Press SAVE button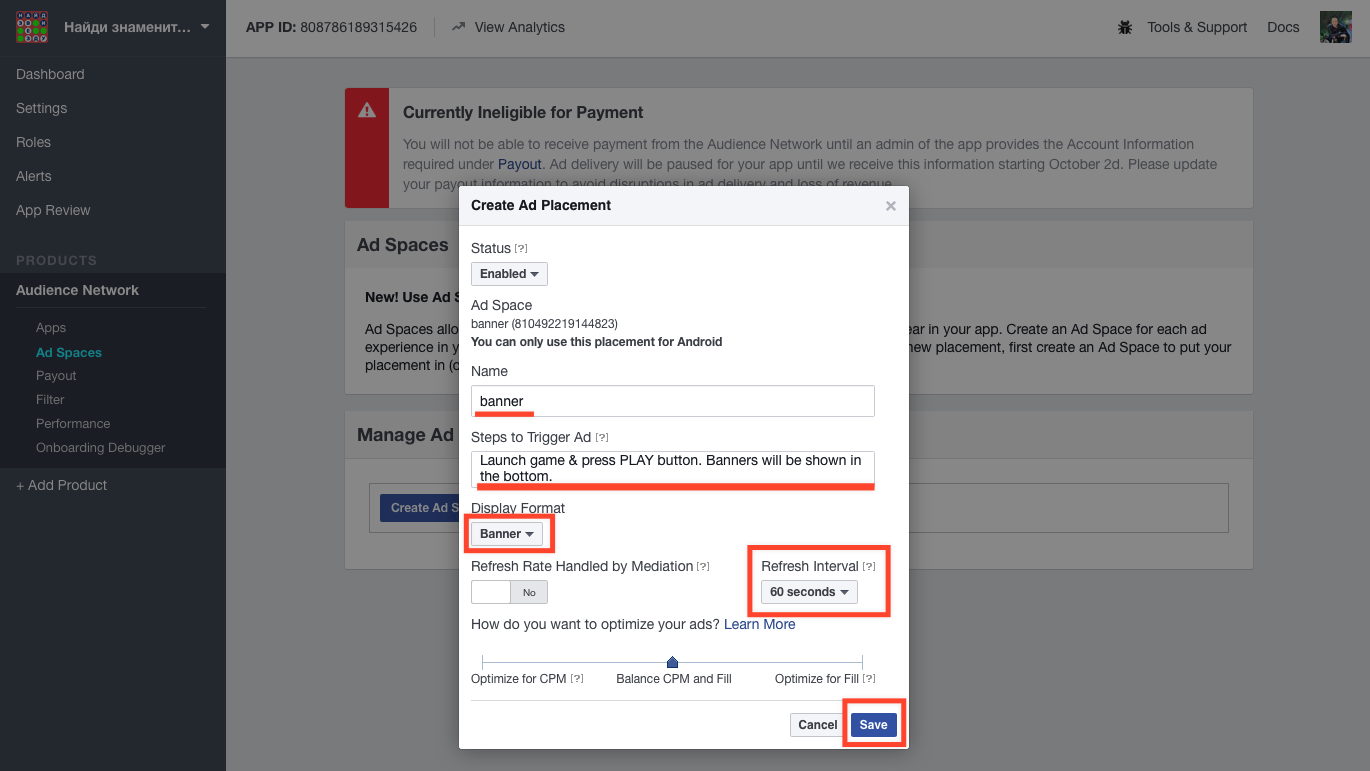 As a result you will see this:
Copy Placement ID & Facebook App ID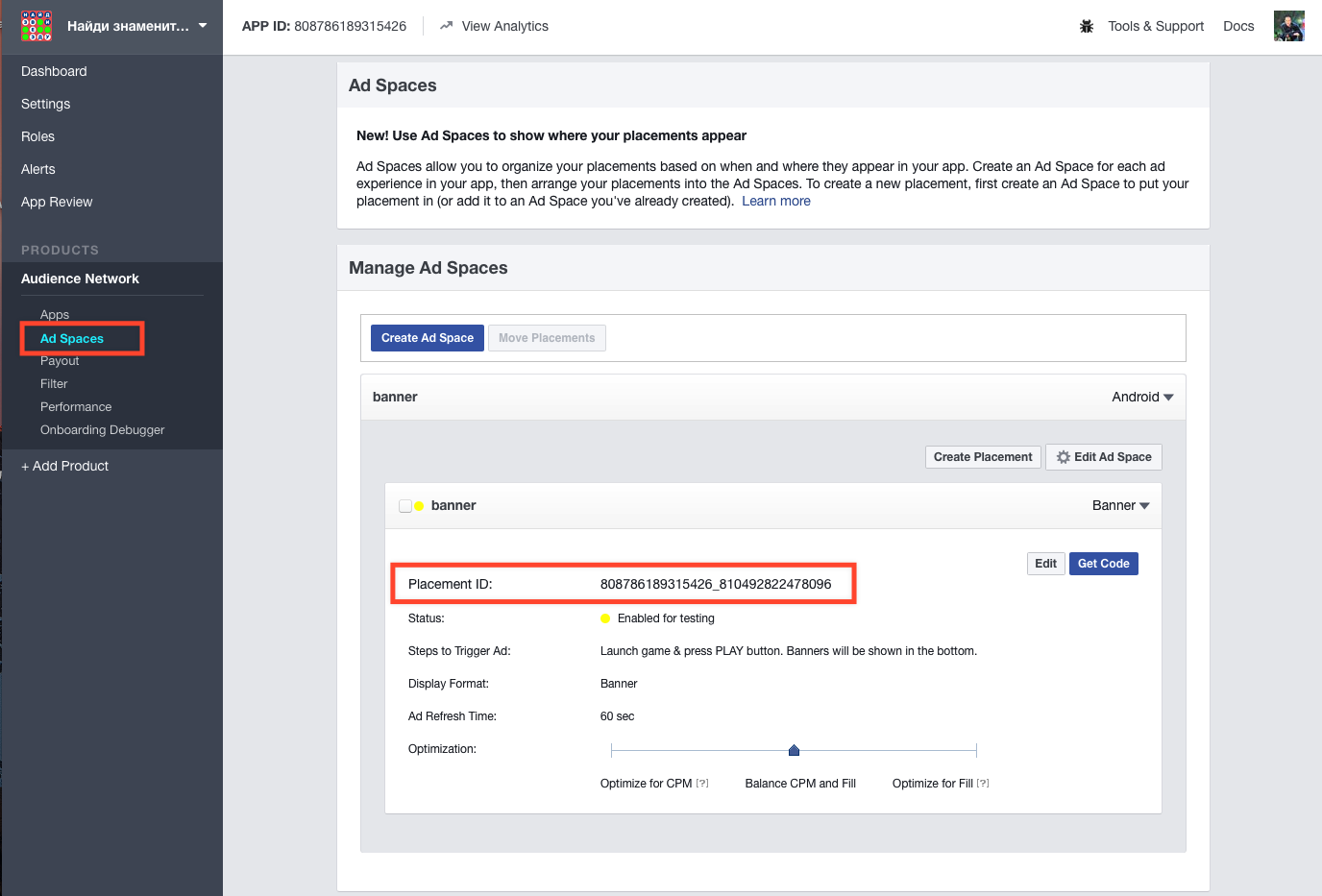 Insert it into the QuickAppNinja Game Wizard & TURN ON Facebook Ads (Green switcher)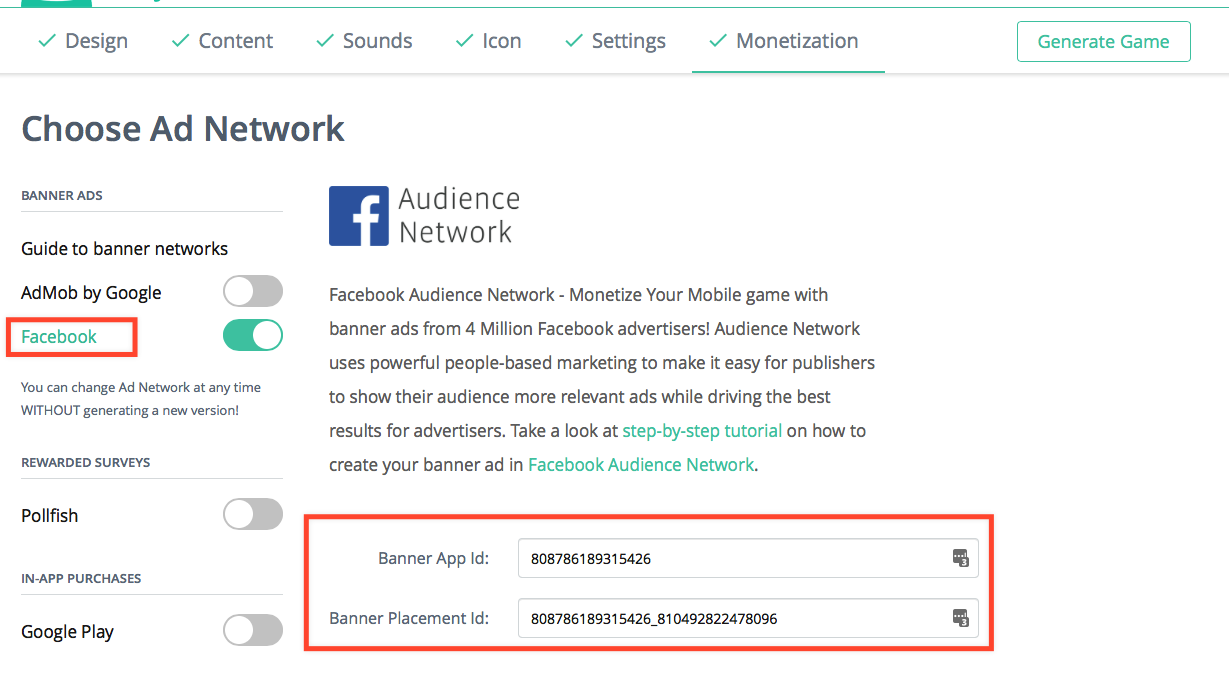 Now you need to send an ad request. 
Press START
Now LAUNCH YOUR GAME

ATTENTION: Only use your own device (one that you logged in to Facebook) to trigger audience network ad requests from your app!
You will see banner in your game!
In Facebook you will see ad requests.
Refresh page & press PAYOUT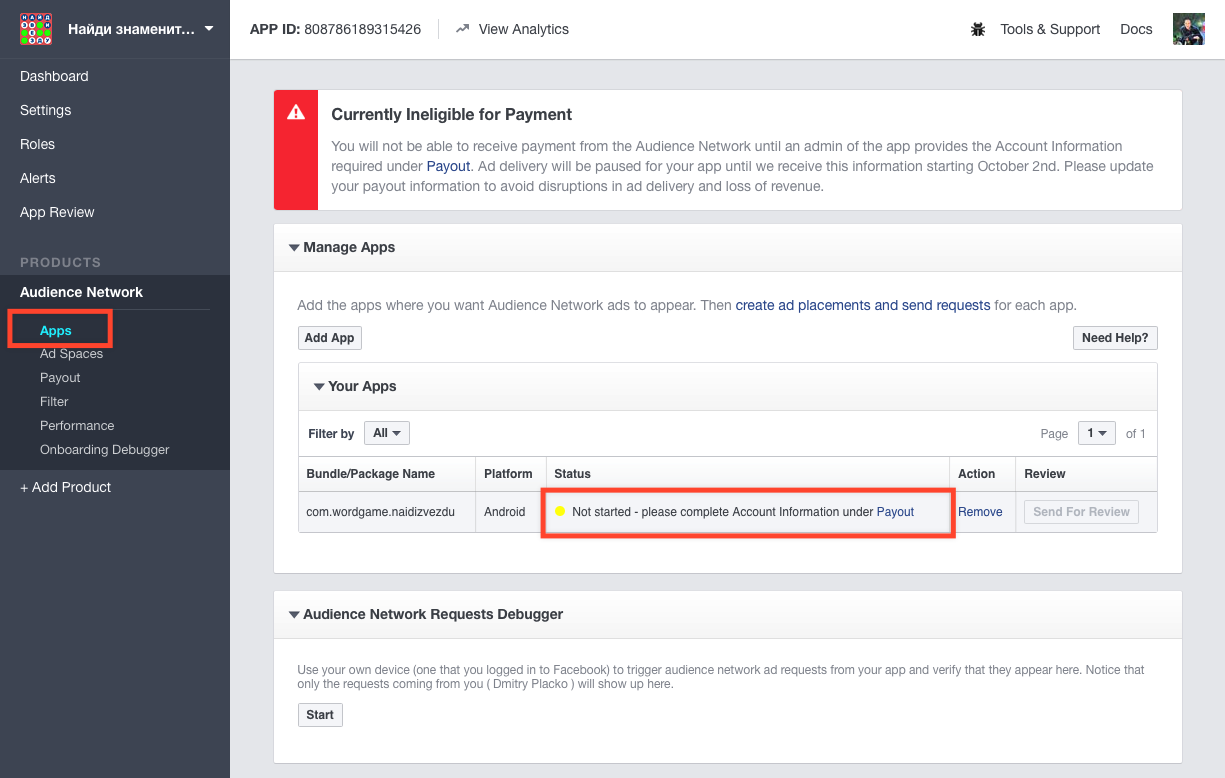 Submit Payout information
APPS => SEND FOR REVIEW
You will see message "Your app is being reviewed"
Review process can take up to 10 days (this is our real case)
As a result you will see new message in the INBOX.
CONGRATULATION! Now you monetizing your game with Facebook banners!