To monetize your game with rewarded surveys, you need to register Pollfish account. It is free and simple process. Please CLICK HERE to proceed.
Your gamers will see new button in GET COINS area with text "TAKE SURVEY". This option will be available ONLY when there is some survey offer for gamer's country. Don't worry if after activating POLLFISH you personally don't see this option.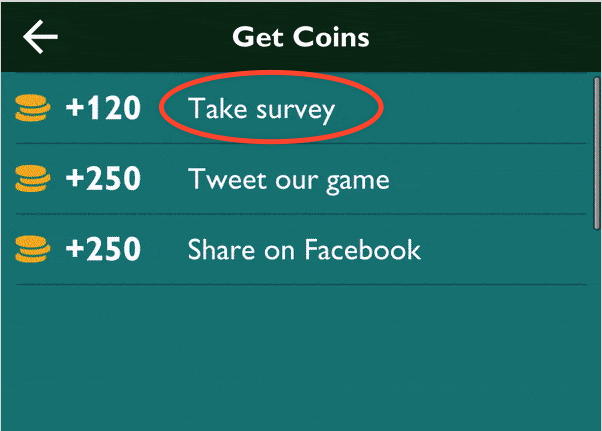 Press Sign up button and register as a PUBLISHER at Pollfish.
When your account is ready, you need to ADD A NEW APP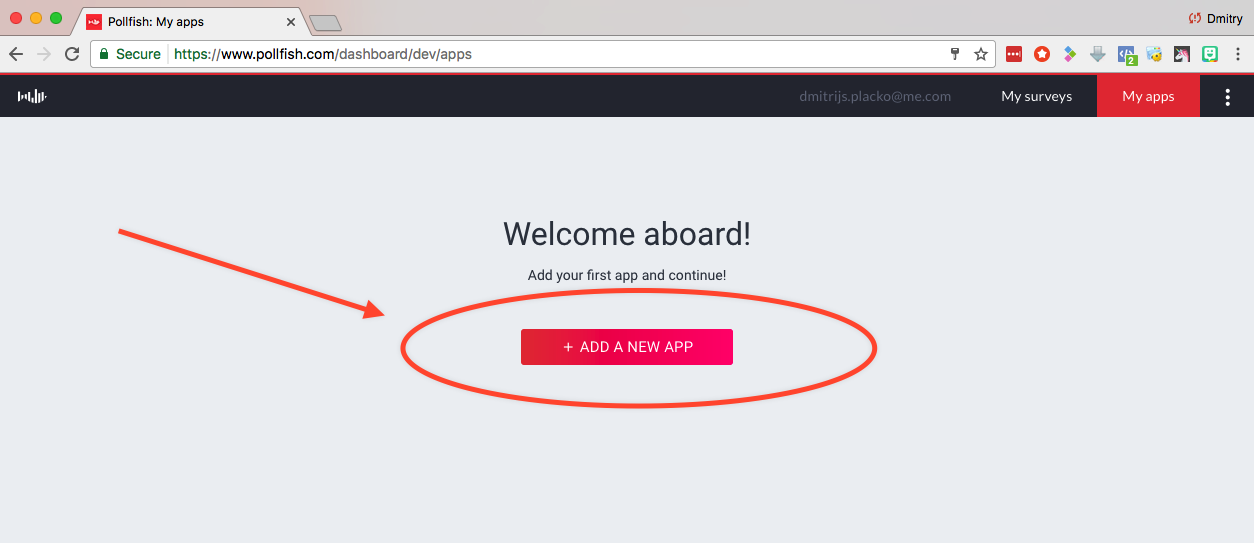 Now you need to add some details about your game and then press CREATE APP button
- App name
- App URL (Google Play link to your game)
- Platform = Android
- Category = Games
- Subcategory = Casual games 
Scroll down and select REWARDED SURVEYS approach
CONGRATULATION! Pollfish setup is finished :-) Now you need to insert API KEY into QuickAppNinja game wizard. 
Take a look ... copy this API KEY
... and insert it in QuickAppNinja Monetization Tab
Also you need to SPECIFY amount of COINS that you will reward your gamers for completed survey. 
Remember, your gamers will complete surveys in order to get some coins! 
So the last step - you need to ACTIVATE POLLFISH and generate new version of your game. 
Launch the game on your own device and complete first survey. Now you will see state "up-to-date"
Now you need to upload your game with activated Pollfish into Google Play!
When you published a new version of your game (with Pollfish) to Google Play, you will need to click VERIFY MY ACCOUNT button in Pollfish Dashboard!!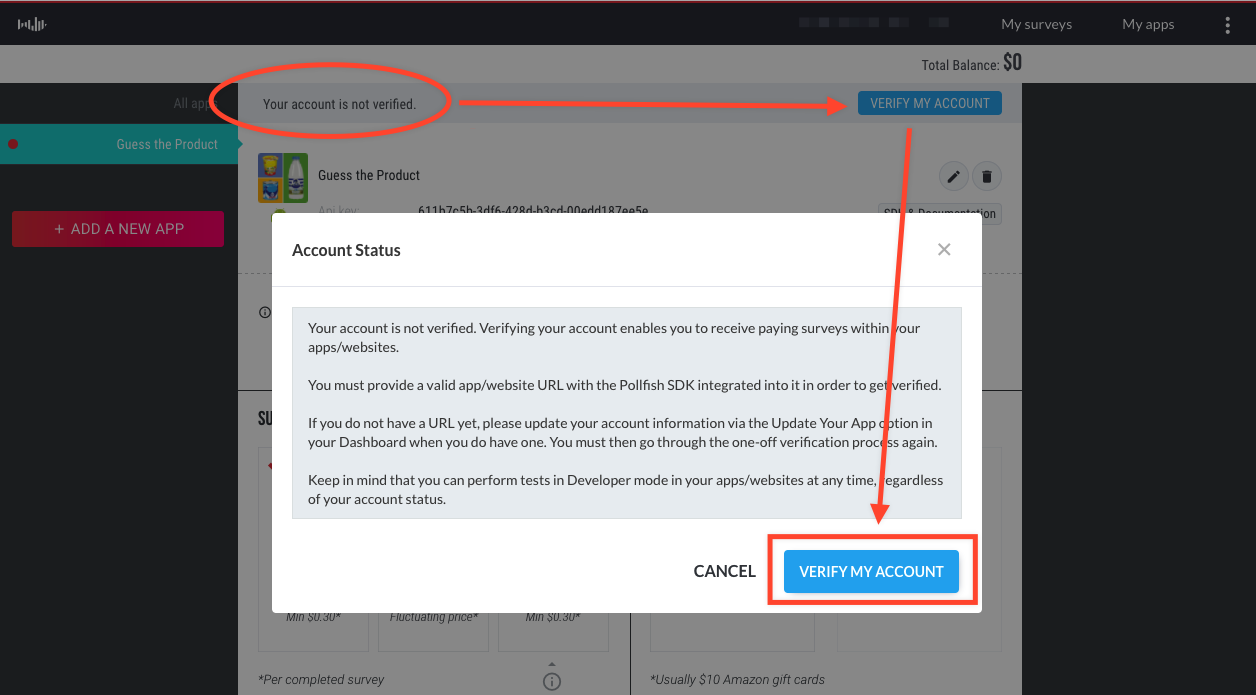 After the account is approves Pollfish surveys will run through your game and you can start making money! 
Here is example how Pollfish surveys works: