Please follow these 3 steps to integrate in-app products (IAP) in your games.
STEP 1: Create 4 products in Google Play Developer account.
Add new products
Select "Managed" and type in a your own Product ID (for example: "set1")
Add product details
Add product details. Here, in the "Title", you will select how many coins you're selling. In "Description" you can put a short description, or just repeat the Title. As you can see, we have put 350 coins priced at PLN 10.00 (this is Polish currency – you can use your own currency, e.g. USD or GBP. As you can see in the screenshot, you can ask Google Play to automatically convert your set price into local currency when an IAP is bought in another country.
Activate all products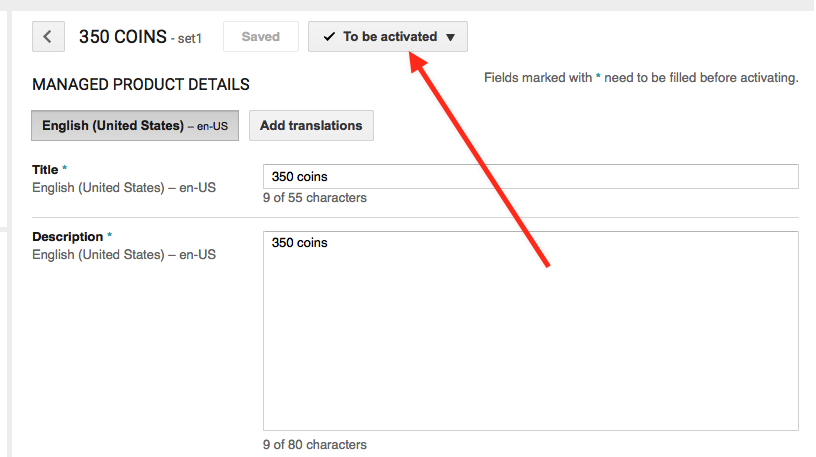 All products are set and active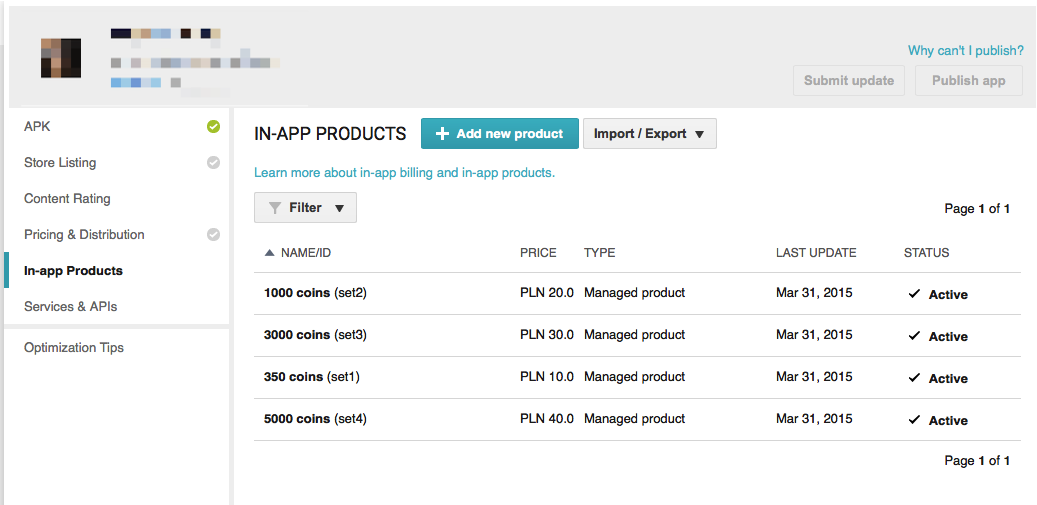 STEP 2: Copy your License key
Go to "Services & APIs" section & copy public key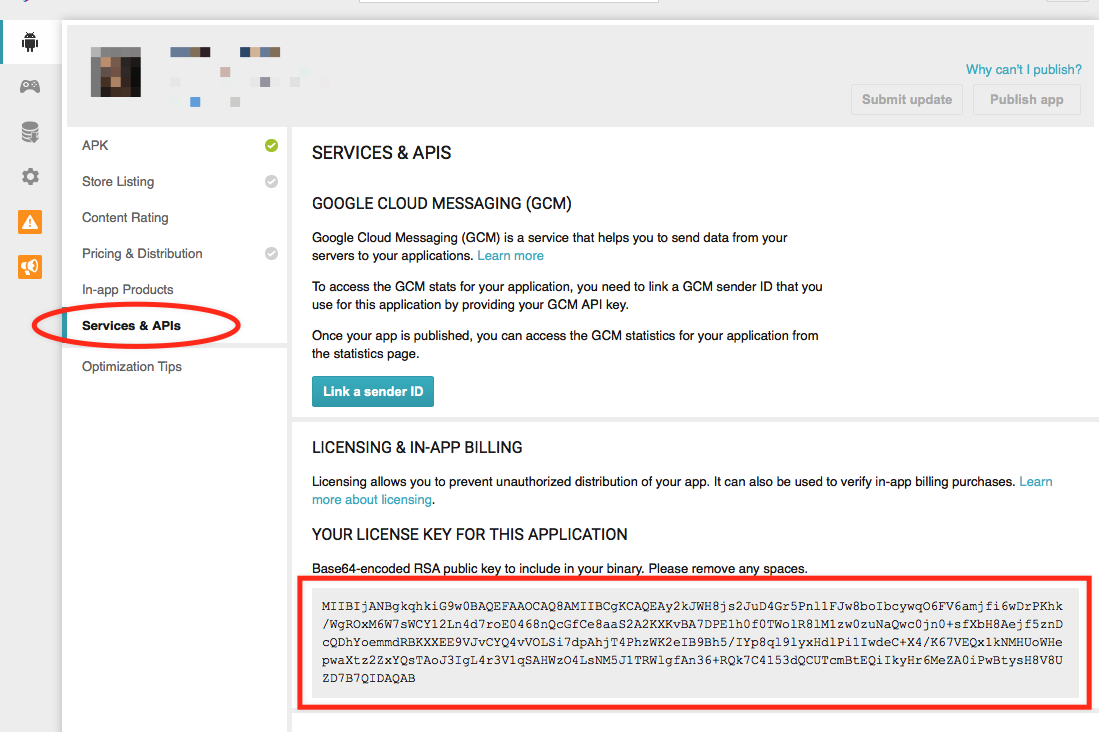 STEP 3: Setup IAP in QuickApp Ninja
In SETTINGS tab you need to insert your Public key, created Product IDs & amount of coins that will be available after purchase.
CONGRATULATIONS! The IAP module is activated and your products are available in the BUY COINS screen.
 If your have any questions – please contact our support.