You need to complete this steps to integrate into your game Google Achievements and / or Google Leaderboard service. 
Let's begin ;-) 
Open Google Play Developer Account
GAME SERVICES => SET UP GOOGLE PLAY GAME SERVICES
Type GAME NAME, select game category and press CONTINUE
Submit following information:
Display name
Description
Icon
Feature graphic
Press SAVE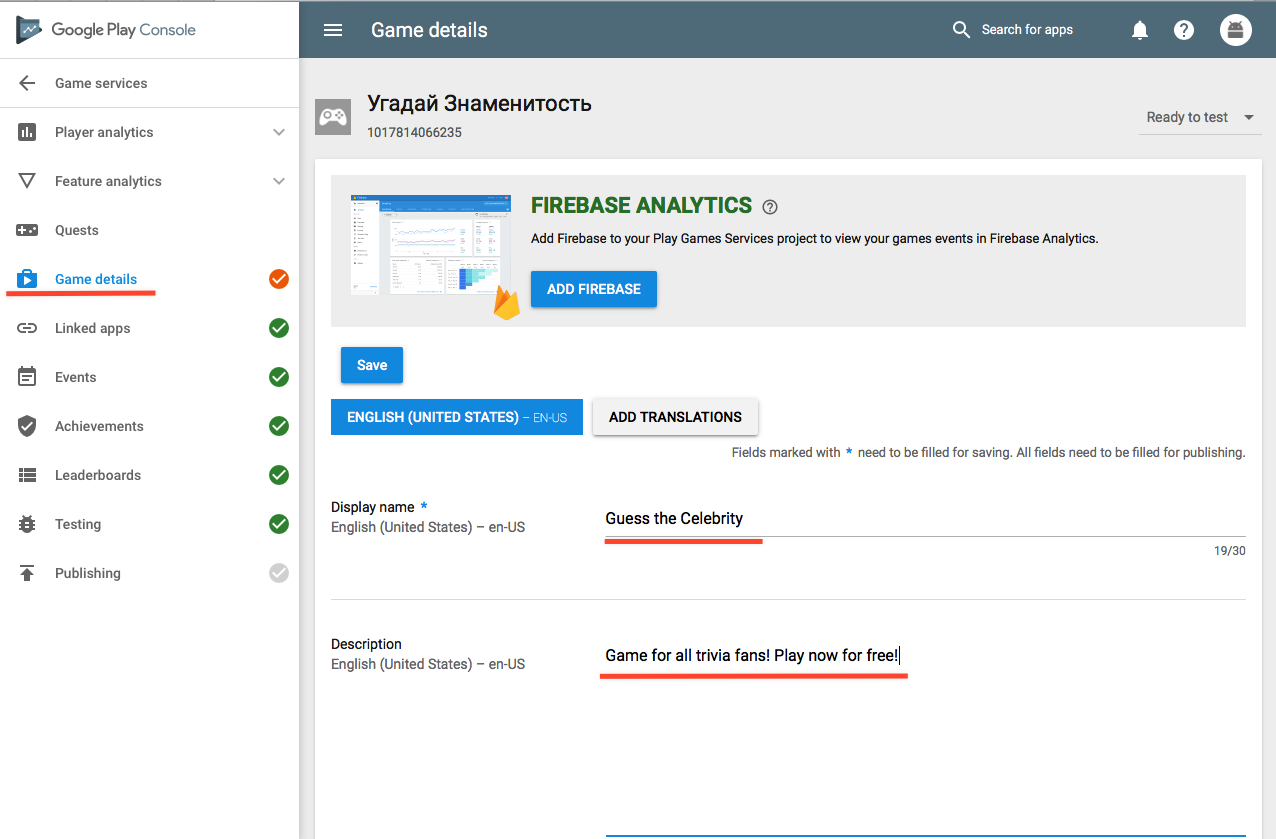 LINKED APPS => ANDROID
Select PACKAGE NAME of your game and press SAVE & CONTINUE
AUTHORISE YOUR APP NOW
CONFIRM
This is your APP ID
CONGRATULATION! You successfully setup GOOGLE PLAY SERVICES into your game! 
Please remember your APPLICATION ID and let's move forward: