You need to submit presented url into you game's Google Play listing.
⚠️ This is absolutly critical for your monetisation.
⚠️ Your ad earnings are at risk!

Where to find your Game's Website URL?
Open Game Wizard => Settings tab and find your game's website link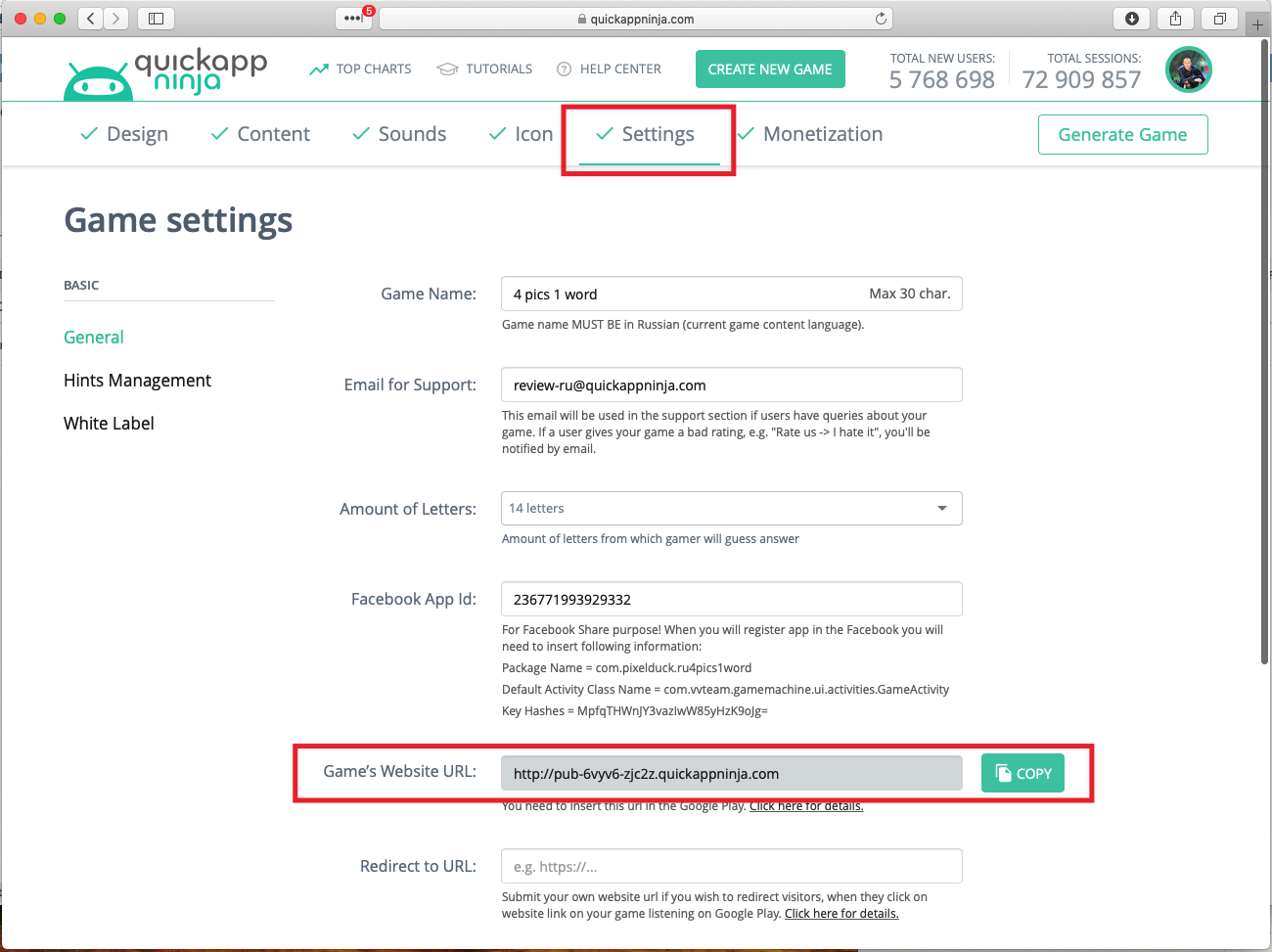 Copy presented url and move forward.
Insert Game's Website URL in to Google Play
Open your game in the Google Play Console
Press STORE PRESENCE => STORE LISTING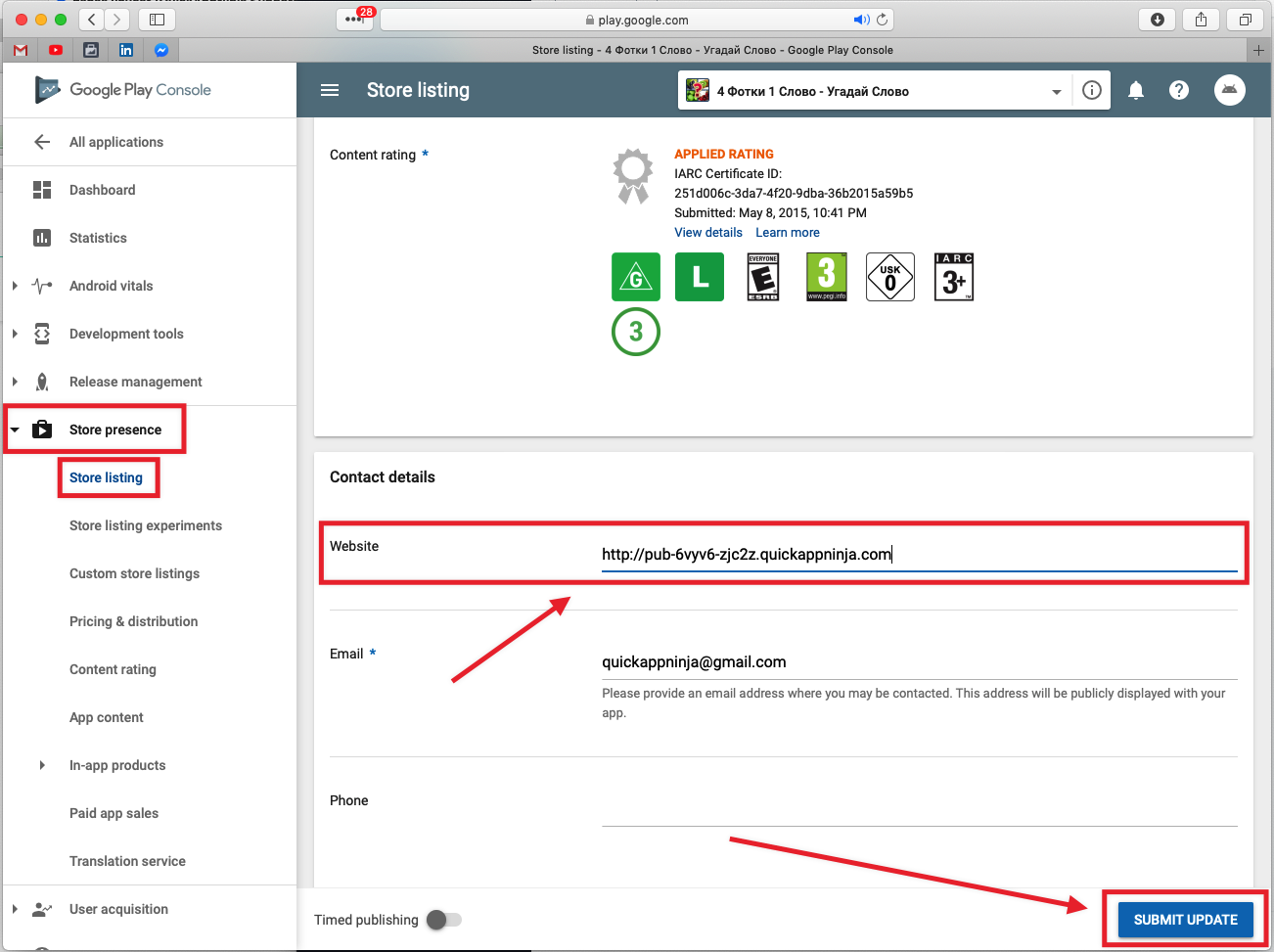 Copy & Paste Game's Website URL into the WEBSITE field
Then press SUBMIT UPDATE button.
Here is a TUTORIAL VIDEO of all these steps:
🕗 Keep in mind, the website url verification could take from 24 to 48h.